Bill Schmitt
Executive Director & Science Partner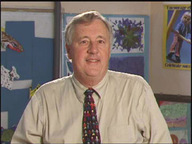 Bill's career includes over 26 years experience as Education Director and Vice-President for Education in two Science Museums: The Center of Science and Industry (COSI) in Columbus, Ohio and the Pacific Science Center in Seattle. He lead the development of several nationally renowned efforts including designing Kidspace which is one of the most copied exhibits for young children and was the founder of the Camp-In concept for Museums. He directed other programs including outreach van programs and teacherdevelopment efforts. He also directed the development of the Galaxy Classroom K-5 Science Curriculum produced by Hughes Aircraft Company. Galaxy became a Systemic Reform Model that documented highly significant learning gains, especially by those students considered at-risk, as measured in an independent controlled evaluation by WestEd. In his current role with The Science Center of Inquiry, he is helping merge experiences from formal and informal education to develop and distribute inquiry-based science investigations that support life-long achievement by all students. Through these efforts, all students are invited to be active partners as young scientists in awesome and inspiring adventures to investigate and understand Nature.
---
Judy Schmitt
Business Manager

Judy served as President of BJS Farms, Inc. for 24 years. In that position she managed, directed, and participated in the production of products for youth science programs at the Center of Science and Industry in Columbus, Ohio. She is a registered nurse. Most recently she has volunteered with the local chapter of the American Red Cross in their disaster health services area acting as chairperson in 2001.She brings expertise in product development, materials management, and production. In her current position, she manages the daily operation of the Science Center including data management, finances and bookkeeping, and customer service.
---
Executive Committee
Chris Andersen
Chair
A K-12 classroom teacher turned developmental psychologist, Christopher Andersen focuses his research and
teaching around translating psychology research into educational practice. After teaching K-12 music, science, math, and self-contained classroom in Venezuela and New York City, he came to Ohio State University where he currently serves as
Director of STEM Initiatives. In this role, he works across the university to facilitate efforts to promote outreach activities, undergraduate education reforms, and diversity programming for students in science, technology,
engineering, and mathematics fields.


---
Jim Brown
Vice Chair for Development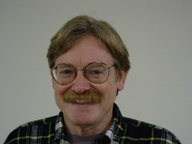 Jim Brown has over 20 years in elementary education, most of it focusing on designing and implementing science curriculum. Over the course of his career he has worked with Washington State's Science Curriculum Review
Committee, the Mount St. Helens National Volcanic Monument and the Pacific Science Center in Seattle, WA. Jim also worked for a number of years with the GALAXY Classroom science curriculum project, a national non-profit foundation encompassing over 600 schools in the United States, Canada, and Mexico. While a member of the staff, he assisted in designing many components of the science curriculum as well as managing specific curricular areas. Jim has presented on several occasions at the National Science Teachers Association National Conference on aspects of elementary science integration. Jim served on the Board of Directors and as Chairman of the Board for the Mount St. Helens Foundation for education, a non-profit education organization in collaboration with the Mount St. Helens National Volcanic Monument. Prior to this, Jim had his own science consulting company emphasizing parent/child hands-on explorations and investigations. The company was highly successful, receiving tremendous support for programs throughout the Northwest. For his work in elementary science education, Jim received the Award of Merit from the Association of Science Technology enters (A.S.T.C).
---
Barb Gessaman
Secretary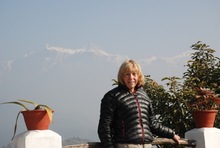 As a Pre-K – 8 certified classroom teacher, Barbara has worked in the classroom for most of 34 years primarily in kindergarten. In addition to a masters degree in Early Childhood Education, she also has a degree in Science Education. She has also taught, conducted, and supervised science and technology workshops for teachers at The Center of Science and Industry (COSI) in Columbus, Ohio. This included the COSI overnight Camp-In programs, and the Y.E.S.
– Young Experimental Science Program. She took three years out of the classroom to be COSI's Vice President for Education & Special Programs responsible for all phases of educational programs and workshop development
in science.

While in the classroom, part of her time was devoted to being a Clinical Educator for Ohio State University guiding the student teacher and the cooperating teacher, as the student progressed through a year of interning in the classroom. Barbara has also been the Resource Teacher for Berwick Science /Math/Environmental Studies Alternative School in Columbus, Ohio. This was one of the first schools of its kind and it won several NSTA Awards for science teaching excellence. Barbara helped in the design of curriculum, philosophy, and goals for the school and participated in its development, evaluation and implementation. Before retiring in 2002 Barbara taught kindergarten at Parkmoor Urban Academy – Columbus, Ohio. Parkmoor is a teaching and learning school where teachers are involved in continuous professional development for their own teaching improvement and to assist other educators with their teaching and learning. After retirement she taught 2 more years, volunteered in local schools and with the Columbus Alzheimer's Center. Since 2009 she has done extensive mountain climbing in Africa, India and Nepal. In 2012 Barbara started teaching in the mountain villages of Nepal on a part time basis. She teaches English through "Hands On, Minds On" science
subjects to both children and teachers.
---
Delores Nance
Treasurer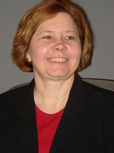 Ms. Nance is the principal shareholder in the firm of Delores I. Nance CPA, PC located in Tempe, Arizona. She is a certified public accountant and certified financial planner. Ms. Nance received her undergraduate degree from the University of Arizona and holds a Master of Healthcare Administration from the University of Mississippi and a Master of Taxation from Arizona State University. She has an extensive background in estate and income tax planning and tax preparation. Her areas of specialization include trust and estate taxation, trust funding, charitable trusts, private foundations and public charities. She also has an extensive background in non-profits, the healthcare industry and financial services. She was the administrator of Lincoln Community Hospital in Colorado and served as Case Management Program Manager for the Arizona Long Term Care (ALTCS) program. While at Bank One she practiced in the areas of trust
(fiduciary) and estate taxation and accounting. Recent publications include articles on trust funding and on supporting communities through charitable giving in AZCPA, the Arizona Society of CPAs monthly magazine. She is a faculty member at the University of Phoenix. During 2003, she received the Distinguished Faculty award for undergraduate business from the University of Phoenix. Ms. Nance is also a volunteer with the Arthritis Foundation Greater Southwest Chapter and active in several professional associations, including Soroptimist International of Phoenix.
---
Cindy Sanderson
Vice Chair for Marketing/Partnerships
Cindy Sanderson is president of the LastWord, a marketing communications, training and curriculum development company based in Dayton, Ohio. For the last seventeen years, she has been servicing a multitude of corporate and
non-profit organizations in the Dayton and Cincinnati area. Ms. Sanderson interest in science curriculum development began while working for Mazer Corporation. Here she was introduced to the Galaxy Classroom
where she worked extensively on the teacher and student materials for Galaxy Classroom series , "Fixer-Uppers" and "SNOOPS." She also supervised the editing of materials for the "Movers and Shakers" series.
---
Larry Welch
Vice Chair for Production/Delivery
---
Board Members
Larry Lebofsky
---
Mitzi Lewison
Mitzi Lewison is an Associate Professor of Language Education at Indiana University. She has been awarded seven research grants over the past six year, focusing on different aspects of professional development for language arts teachers. Her current research interests focus on ways to improve instruction through teacher study groups; how teachers conceptualize writing instruction and children's writing development; the problems and potential of using of children's multicultural literature, emphasizing social and political issues in elementary classrooms; and analyzing the power relationships in school-university partnerships. Before coming to IU, Mitzi spent five years developing and implementing a Language Arts curriculum and accompanying professional development program for the GALAXY Classroom, a non-profit foundation with students and teachers in 400 schools across the United States, Mexico, and Canada. Prior to this, she held positions Montebello Unified School District, a large urban district in Southern California, as a bilingual teacher, reading and language specialist, middle school assistant principal, and district language arts consultant. She received the Trustee's Teaching Award for the last three years at Indiana University.
---
LaMoine Motz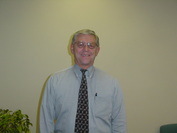 Dr. LaMoine Motz is the Director of the OSMTech (Oakland Schools Science, Mathematics and Technology) Center, the regional education service agency for the 28 local school districts of Oakland County, Michigan. He also teaches at the college level and consults on K-12 science education curriculum, instruction, evaluation, and science facility planning and design. His career has included service as a high school biology, chemistry and mathematics teacher and as an elementary school science teacher. He holds a BA in biology and chemistry from Taylor University, a master's degree in teaching science and science education from Western Michigan University, and a PhD in science education from the University of Michigan.
Dr. Motz has served as president of the Michigan Science Teachers Association, the Metropolitan Detroit Science Teachers Association, and the Michigan Science Leaders Association, and the National Science Supervisors Association. In 1989, he was president of the National Science Teachers Association. He also served as chair of the National Advisory Board for the NSTA project on Scope, Sequence, and Coordination. He currently serves as NSTA representative to the Science Education Committee of the AmericanAssociation for the Advancement of Science. He is a co-contributor to NSTA Pathways To The Science Standards: Guidelines For Moving The Vision Into Practice. The National Science Teachers Association has presented him with the Distinguished Service Award to Science Education. In 2002, the Michigan Science Teachers Association bestowed upon him their highest honor as recipient of the George G. Mollinson Award for Lifetime Achievement in the Field of Science Education.
---
Bob Rayburn

Bob's career spans 23 years in education, primarily as an elementary and middle school teacher. He is currently on
Special Assignment in the position of Educational Technology Coordinator for the Norwalk-La Mirada Unified School District. He is also a development consultant and instructor for UCLA in their education extension department supporting their teaching intern programs in the area of Science, Technology and the Arts. Bob also acted as a curriculum development consultant for the Galaxy Cassroom K-5 Science and Language Arts Curricula produced by Hughes Aircraft Company. This project documented highly significant learning gains, especially by those students considered at-risk, as measured in an independent controlled evaluation by WestEd.

Bob is also the Founder and President of SMaRT Systems providing powerful FileMaker Pro and Internet based data management solutions for schools. SmaRT systems recently deployed a Server based report card for the Lake Elsinore Unified School District. This solution supports nearly 600 teachers (500 concurrent users) on the largest single FileMaker Pro deployment in K-12 education.
---
Stu Schultz

Stu Schultz has been active in education for 42 years. Stu taught Physics and Chemistry at West Bloomfield High School as well as served as the High School Science Chairman and eventually as the district Science Coordinator. Stu became active on the national scene by presenting over 30 sessions at NSTA and AAPT meetings. He became a PTRA, Physics Teaching Resource Agent, with the American Association of Physics Teachers. He became a trainer for the Operation Physics program started by San Diego State University. He then moved on to become an Operation Physics trainer-of-trainers sponsored by Western Michigan University.

Stu developed an integrated science program called "Space, Time and Spirit" to address the challenge of unmotivated students at the ninth grade level. This program was selected by General Motors Institute in Flint, Michigan to be used in the nationally televised program called "Tune in Math and Science". Stu spent five years teaching on live satellite TV with students in the studio.

After retiring from West Bloomfield Schools, Stu worked with the Oakland County Intermediate School District. Stu led teacher-training sessions and wrote four workshop-training manuals on the geosphere, hydrosphere, atmosphere and celestial sphere. Stu also provided local "wrap around"
TV programs for teachers participating in the elementary science program, "Galaxy Classroom" and became a national science adviser for the
development of some of the new Galaxy programs. The Presidential Award in Math and Science Teaching, The Metropolitan Detroit Outstanding Teacher Award, The Milken Family Foundation Award and the Disney Channel Salute to the American Teacher recognized this work.

Stu's most recent project was to establish a "state of the art" science department for the Jewish Academy of Metropolitan Detroit. He put into place a 9 – 12 grade curriculum, staff, classrooms, labs, lab equipment and supplies. Upon the completion of three years, he retired from the Academy. After rest and building their dream home in northern Michigan he is looking for another interesting challenge.
---
Brenda Wilson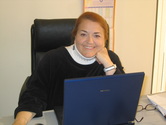 Currently Ms. Wilson works with Dr. Sally Ride, the first American woman in space, as Director of
Content for her Sally Ride Science Club, a national club to support the science interests of middle school girls.

Her interest in children and children's media began while still an undergraduate at the University of Southern California School of Cinema. She was hired by Columbia Pictures and Warner Bros. to develop television movies and mini-series and quickly learned that children's programming was her passion. She developed and co-produced three award-winning children's specials. One of the specials she also created, co-wrote and it was put into series development at CBS.

After leaving the studios, she established a production company, Boomtown Productions. At Boomtown, she created and co-produced a CBS movie, then wrote and executive produced an award-winning ABC After School Special.

In 1992, Ms. Wilson produced an interactive series of science mysteries that was satellite directly into classrooms. Since that time she's been committed to developing educational programming which is married to curriculum, and in that capacity has held writer/producer positions at Disney, Scholastic, TV411 and SpaceKids.com where she became the Executive Producer.
---
Karl Schmitt
Schmitt Family Trust Advisor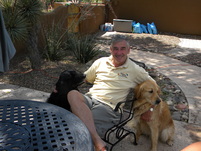 Karl has a very eclectic background as a military hospital administrator, healthcare information systems consultant, and formal training as an attorney and as a health policy wonk. Through his extensive education (BS, JD, MS, and PhD ABD) he has dedicated his life to learning and to creating interventions to make organizations more effective. Karl has recently
retired as a partner in a Seattle consulting firm and is now operating a bed and breakfast inn in South Eastern Arizona that is located in a naturalist paradise and is frequented by birdwatchers from all over the globe.

Karl serves the Science Center as a trust advisor and sounding board for ideas and concepts. Utilizing his extensive marketing and business management disciplines he imposes a structured yet innovative logic that tests our goals, programs and approaches to teaching and learning. Karl gets more excited about the opportunities to stimulate learning through experiential exploration than others because he has spent a lifetime teaching the most difficult students: physicians, nurses and administrators. Karl is also an experienced grant writer and financial manager, who has also developed information technology solutions for large and complex organizations.
---